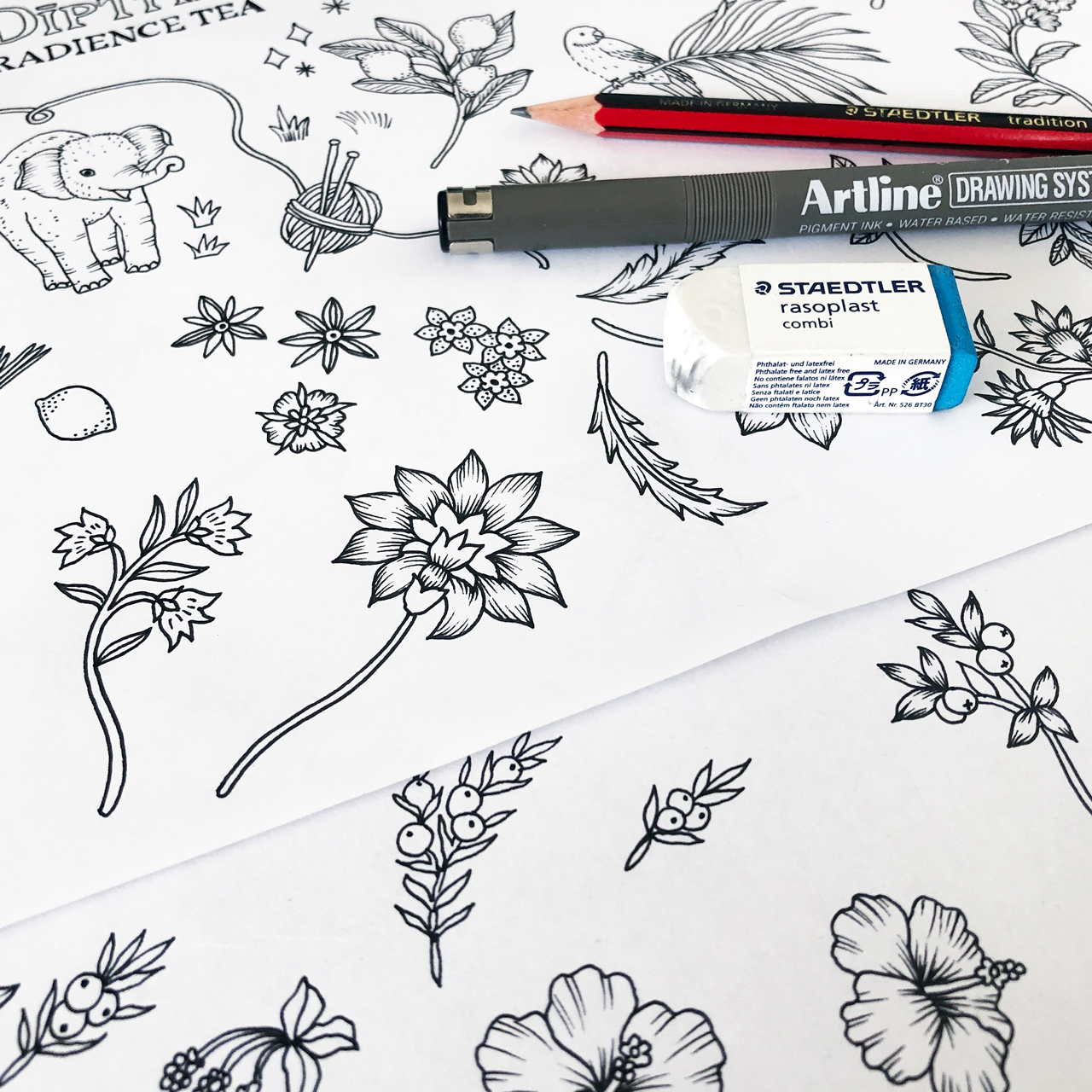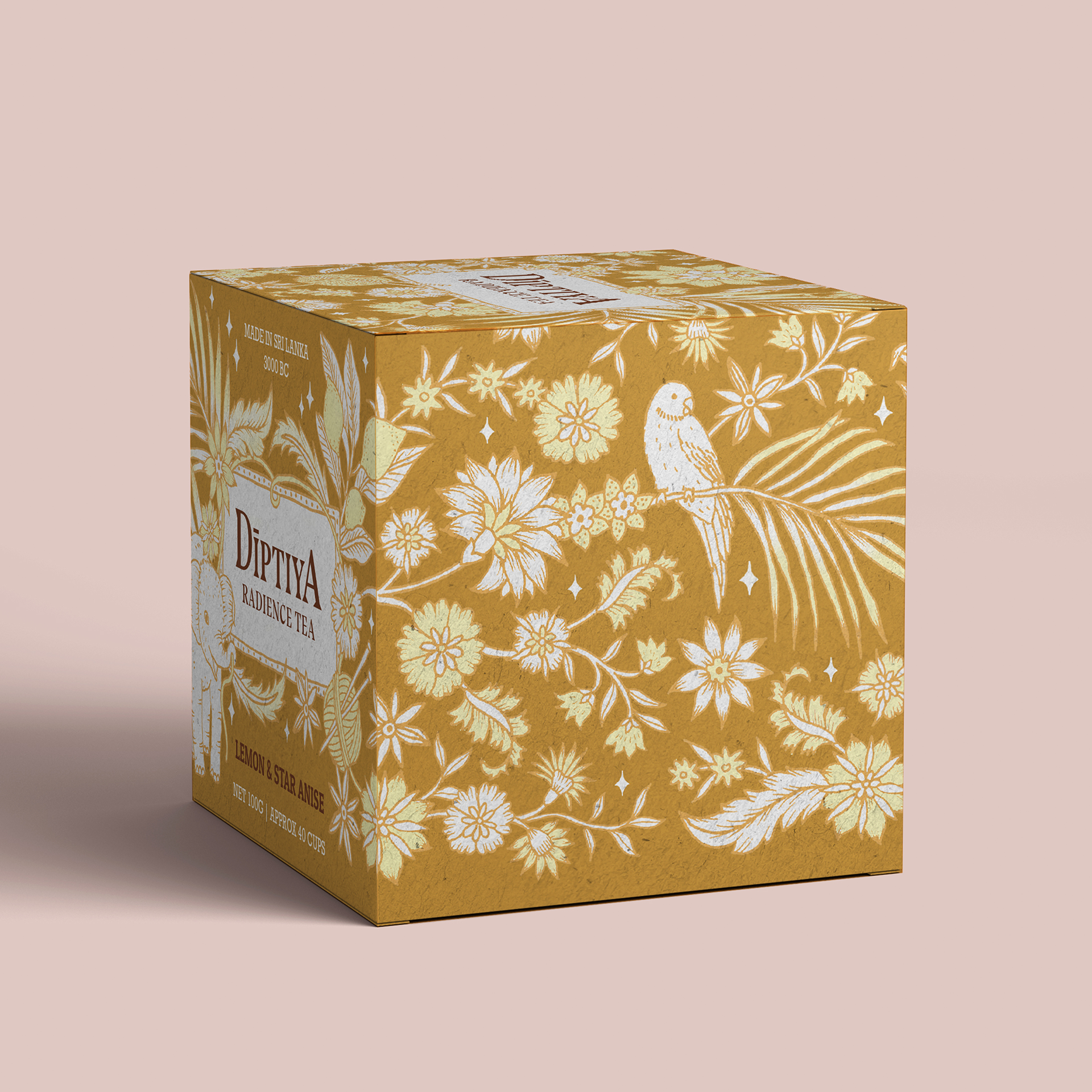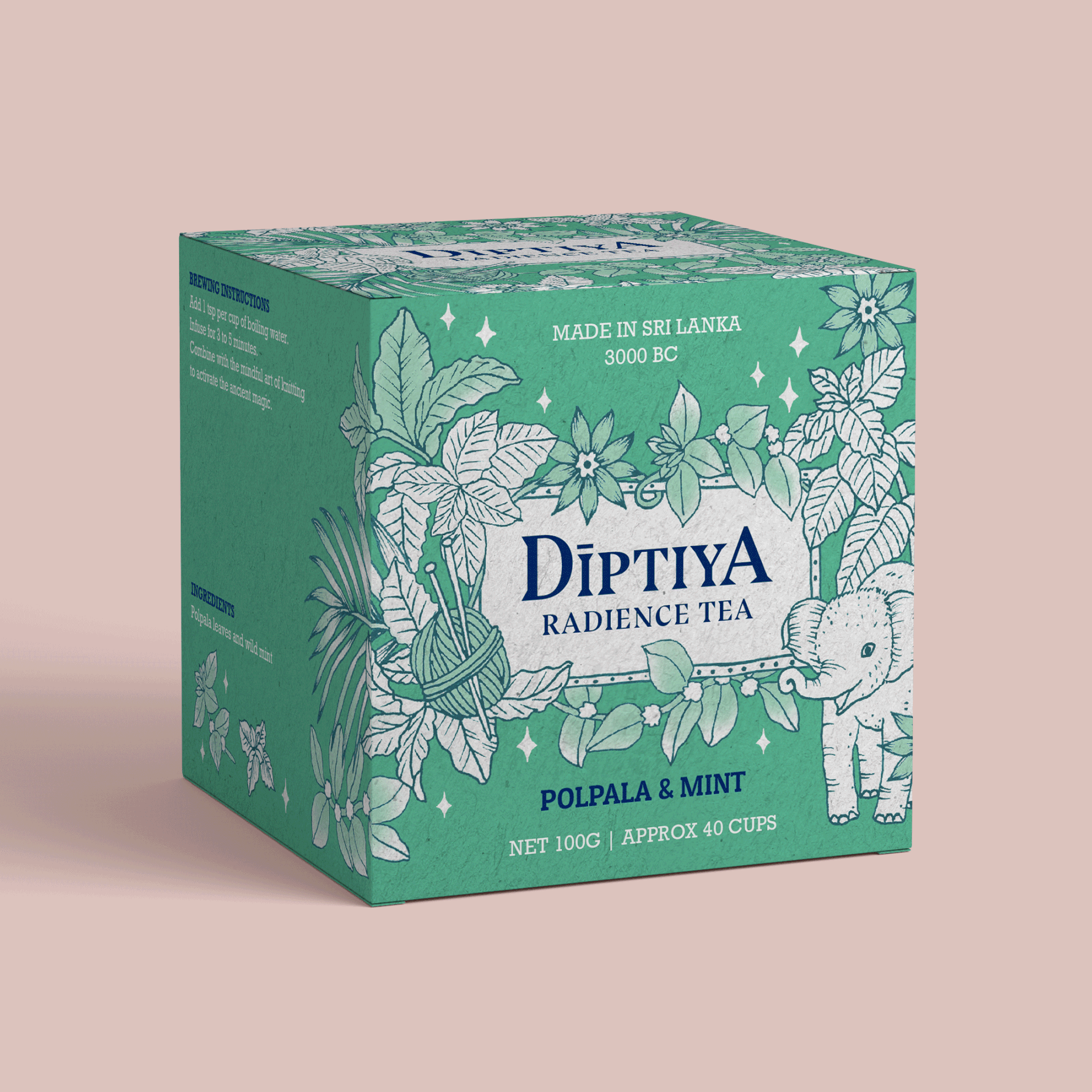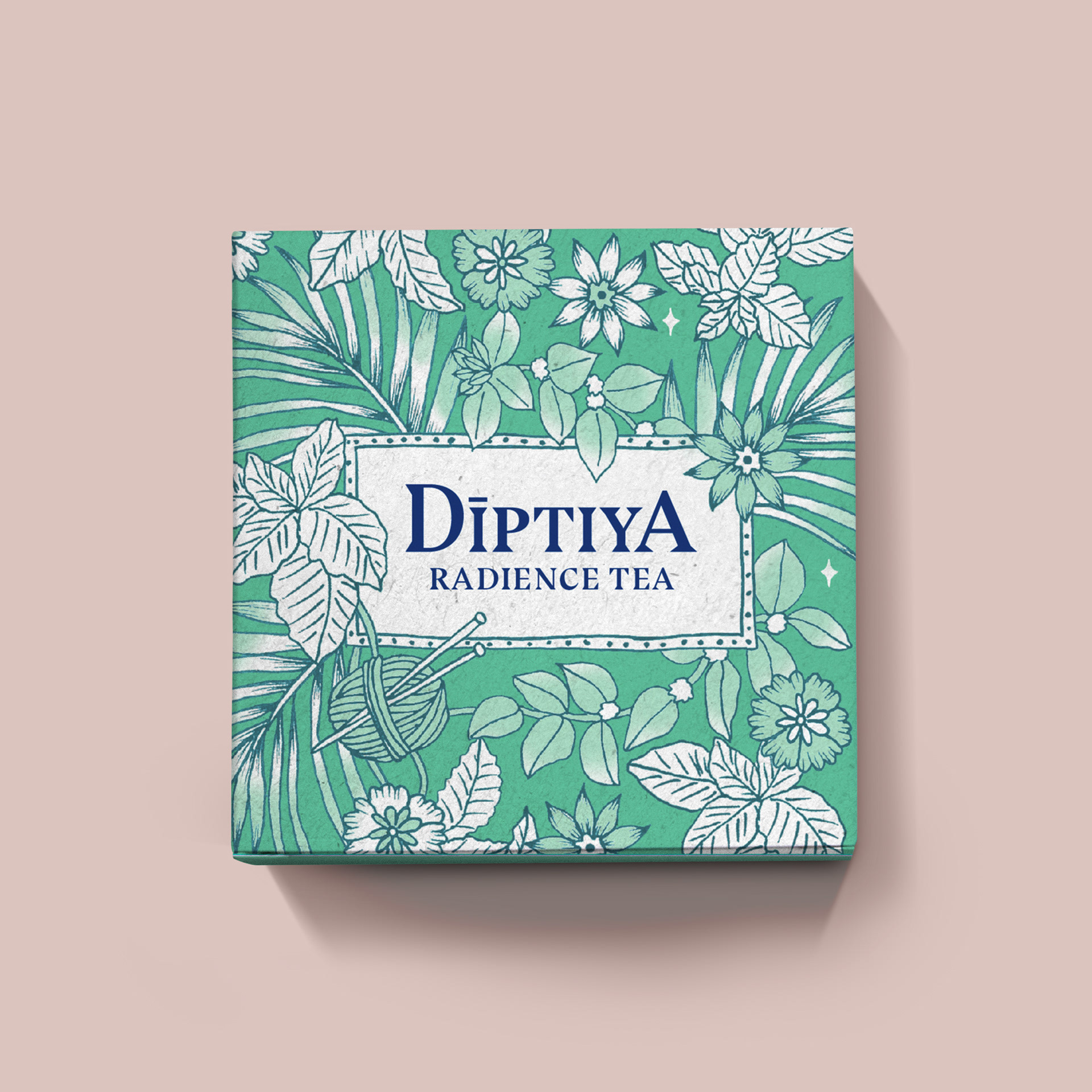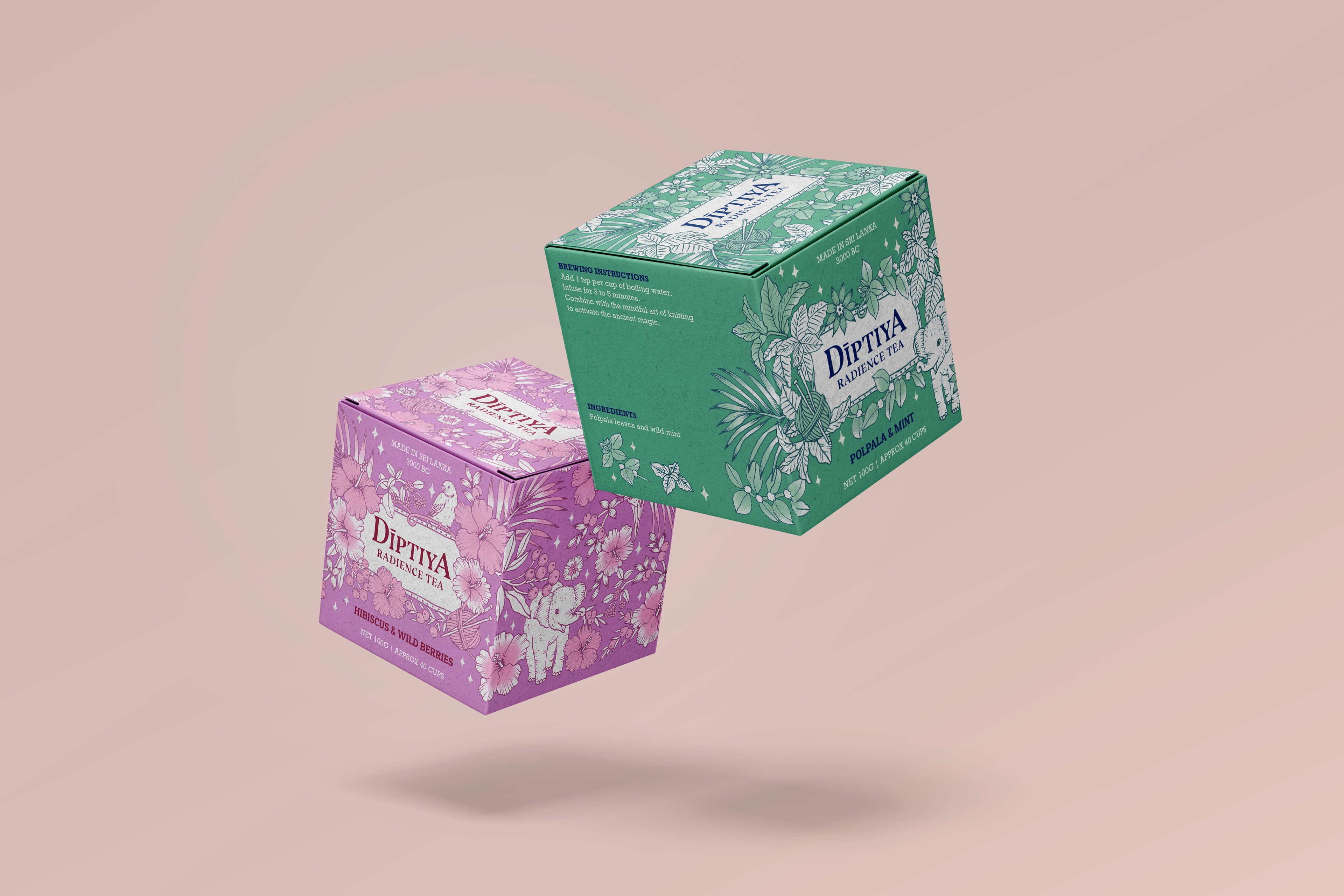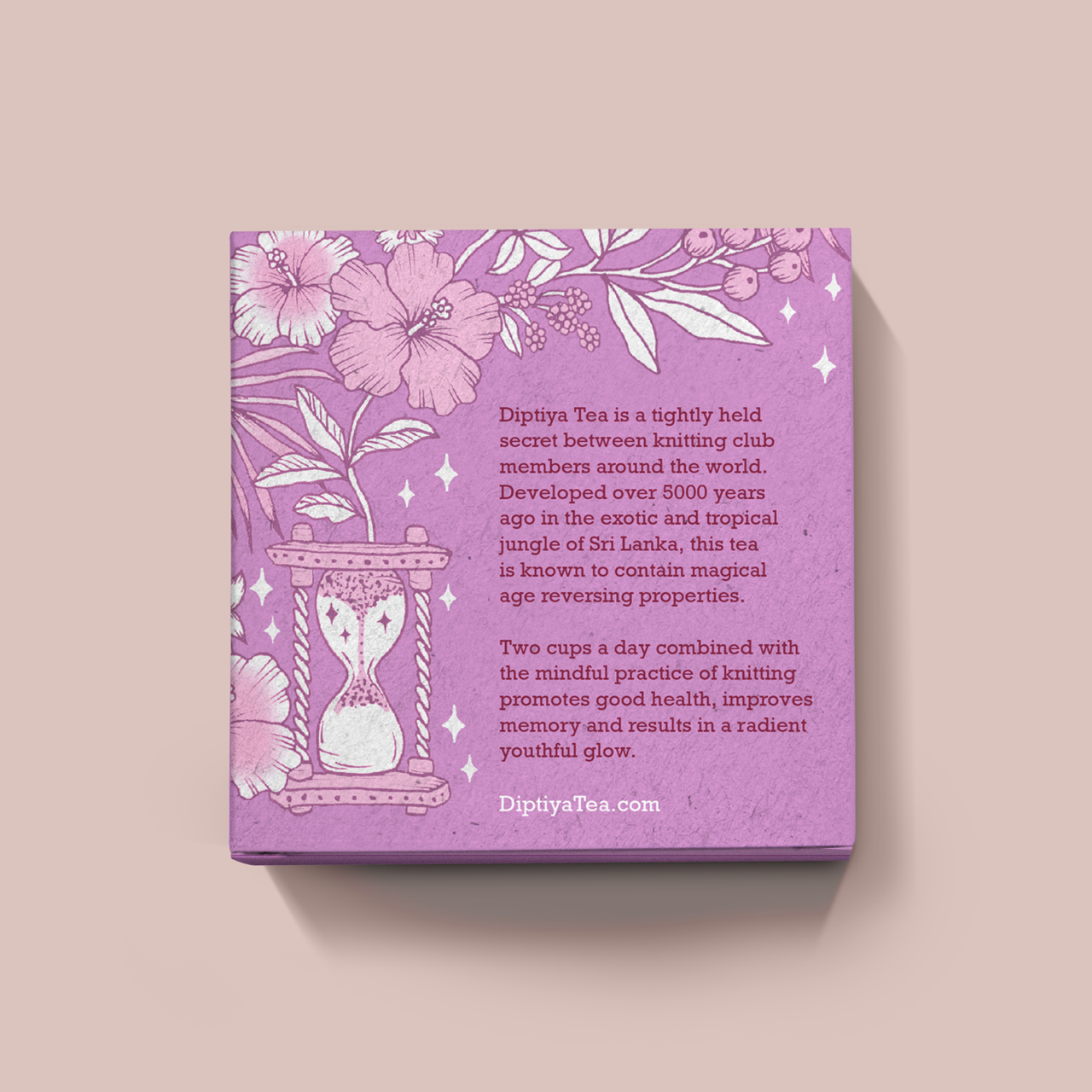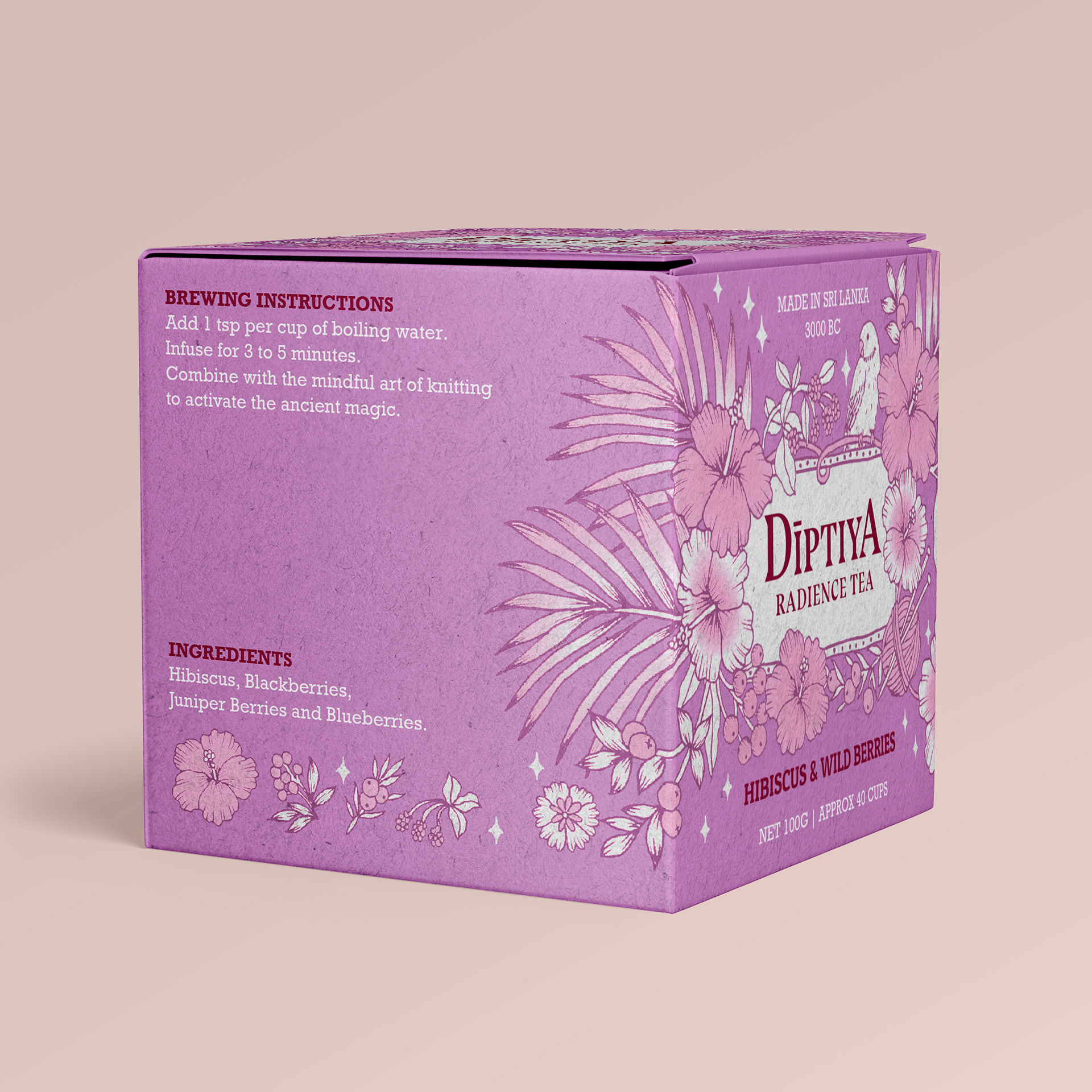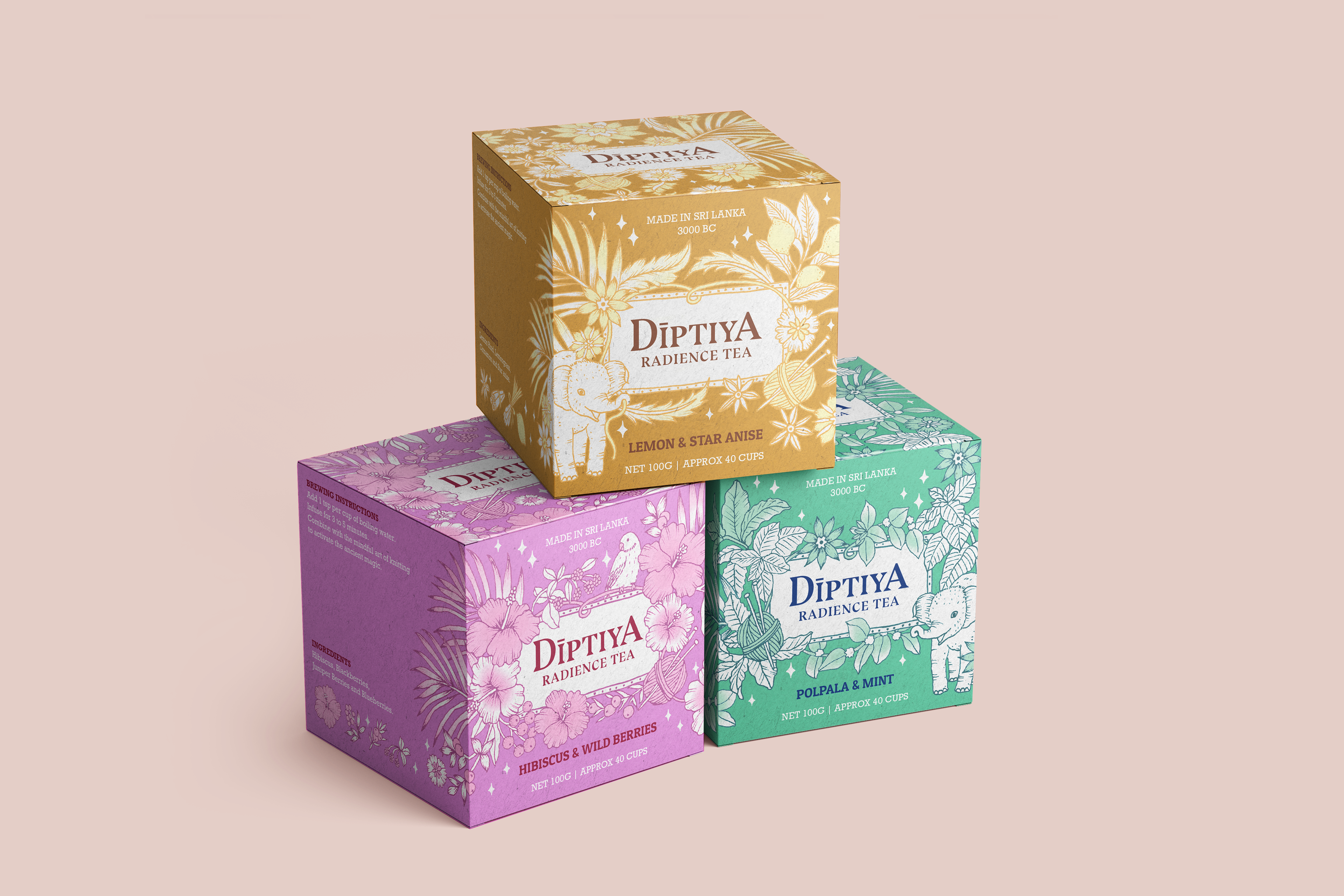 This was a fun brief designing packaging for a niche of
knitters who love drinking endless cups of tea. 
This range of teas, created in the exotic jungle of 
Sri Lanka, was once a tightly held secret between knit club members around the world. When combined with the 
mindful art of knitting, magical age reversing 
properties are activated resulting in improved 
health and a youthful glow. 
Each box has a detailed hand drawn pattern that celebrates the ingredients and takes inspiration from 
the traditional clothing patterns, tropical plants 
and wildlife of Sri Lanka. 
Concept for student project